Stanislaus Radzimski  is probably one of the most famous Radzimskis. He lived from 1563 to 1622. He was born in Zacharzew near Ostrow Wielkopolski. His parents were Wojciech Radzimski and Dorota Mycielska. Stanislaus taught in many cities across Europe. He gained notoriety as a theologist, missionary, author, and politician. He also founded and was the headmaster of several schools.
Stanislaus Radzimski taught at the Jesuit College in Braniewo, which is pictured below. He lectured on the topic of philosophy between 1598 and 1601. This course was designed for the Jesuit clerics and secular students among who were alumni of the Papal Seminary. In addition to lecturing on the topic of philosophy Stanislaus also taught logic, physics, metaphysics, mathematics, and etiquette.
The history of Stanislaus Radzimski is fascinating. More information regarding him can be found at: http://bazhum.muzhp.pl/media//files/Studia_Philosophiae_Christianae/Studia_Philosophiae_Christianae-r1988-t24-n2/Studia_Philosophiae_Christianae-r1988-t24-n2-s179-191/Studia_Philosophiae_Christianae-r1988-t24-n2-s179-191.pdf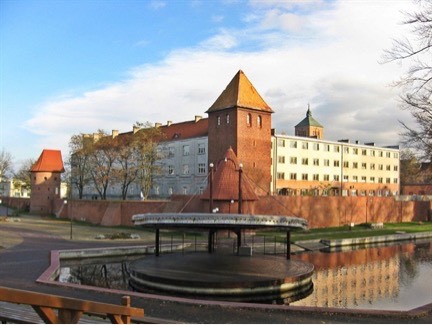 Jesuit College in Braniewo
Soldiers of WWII
Stefan Radzimski, a member of the Polish II Corps, fought in the Battle of Monte Cassino. After the War he settled in Koszalin where he died on September 13, 1990. 
Franciszek Radzimski, a Corporal Mechanic of the 316 Squadron of RAF based in Leconfield, England. He died on October 1942 in car accident. He was buried at the Cemetry of St. Catherine Church in Leconfield, Yorkshire, England.